XXVIII Rallye Elba Storico-Trofeo Locman Italy:the first leg for "Pedro-Baldaccini"
16-09-2016 17:15
- Archive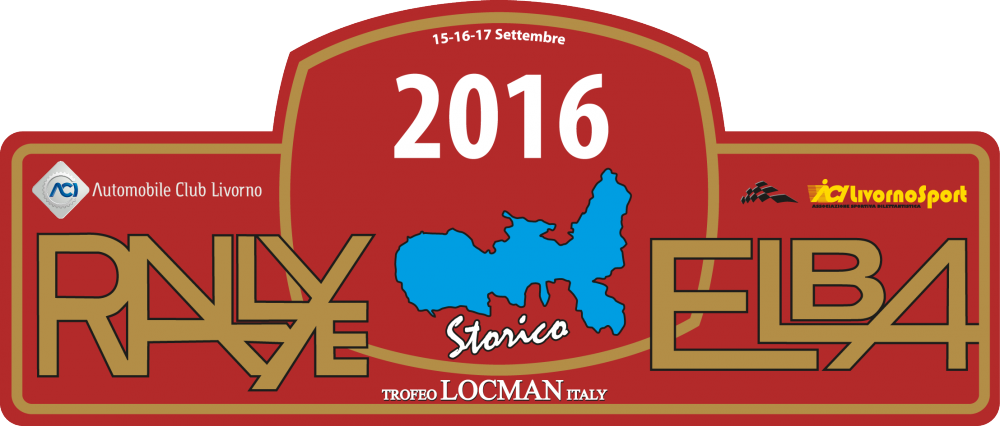 XXVIII Rallye Elba Storico-Trofeo Locman Italy:the first leg for "Pedro-Baldaccini"
Last night started the penultimate round of the European and italian of historic rallies Championship.
The instability weather conditions created difficulties for crews, however, making even the rich competition suspense.
Tomorrow, the final day, with four more special stages and the final arrival at 14.45 hrs in Capoliveri.
CAPOLIVERI (Elba-Livorno), 16 September 2016 -
"Pedro" - Baldaccini, with their a Lancia Rally 037, are the leaders of the first leg of the XXVIII Rallye Elba Storico - Trofeo Locman Italy, who started last night duels with Capoliveri stage and then "Volterraio", to continue them today with other three stages.
The race, penultimate round of the European Historic Rally Championship and also the Italian series, which started with 114 crews, was run with the difficult weather conditions that have created apprehension about the competitors for tire choices, but had other spectacular moments of suspence.
The leadership of "Pedro", also the first of the fourth category, it gained from the first stage last night, only to see it increase despite the uncertainties given by bad weather and despite also a 40" of penalty late to a time control in the early morning. Second place for "Lucky" - Pons, with another Lancia Rally. Last night started sly and then he make a considerable progress today. Third place for the sicilian Salvatore Riolo, codrivered by Floris, at his debut in a Subaru Legacy, at their debut with the boxer Japanese car on an indecipherable road.
In the first category, the lead is for Parisi-D´Angelo, with their Porsche 911, in the second category the first is Nicholas Montini, with Belfiore, they also in a Porsche 911, fighting with the Lucio Da Zanche (Porsche 911) and third is Alberto Salvini (Porsche 911).
In the third category, the leader Marco Superti, with Dell´Acqua, they also in a Porsche 911 SC, in front of the Austrian Karl Wagner (Porsche 911 SC) and third Roberto Rimoldi (Porsche 911 SC).
The best of the foreigners, is French ex F1 Erik Comas, with its charming Lancia Stratos: great his has battle in front the Norwegian Valter Jensen and his Porsche 911.
Always spectacular, the A112 Trophy ( it is the ultimate appointment with two separate races), have chosen the winners of Race 1 Cochis-Manganone with 9 "3 ahead of Gallio-Cavagnetto and third-Sisani Pollini 15" 6.
The "Graffiti" is at moment for Mercattilj-Giammarino (Triumph TR2) and the sports regularity is for Maiolo-Paracchini, with the Alpine 310.
Tomorrow the second and final day of competition. It will re-start from Capoliveri at 08.30 AM: other four special stages, with a final day at 14.45, also in Capoliveri. The stages in the are "Volterraio-Bagnaia" (Km. 17,390), "Lacona" (Km. 9,490), "Volterraio" (Km. 5,790) and "Cavo-Bagnaia" (Km. 17.960).
www.rallyelbastorico.net
Aci Livorno Sport ASD
Via Verdi 32 - 57126 Livorno
tel. 0039 (0) 586 898435
fax 0039 (0)586 205937
acilivornosport@acilivorno.it
FACEBOOK
www.facebook.com/RallyeElba
TWITTER
https://twitter.com/RallyeElba
MEDIA SERVICE
MGTCOMUNICAZIONE - studio Alessandro Bugelli
www.mgtcomunicazione.com
bugelli@email.it
Source:
Press Office